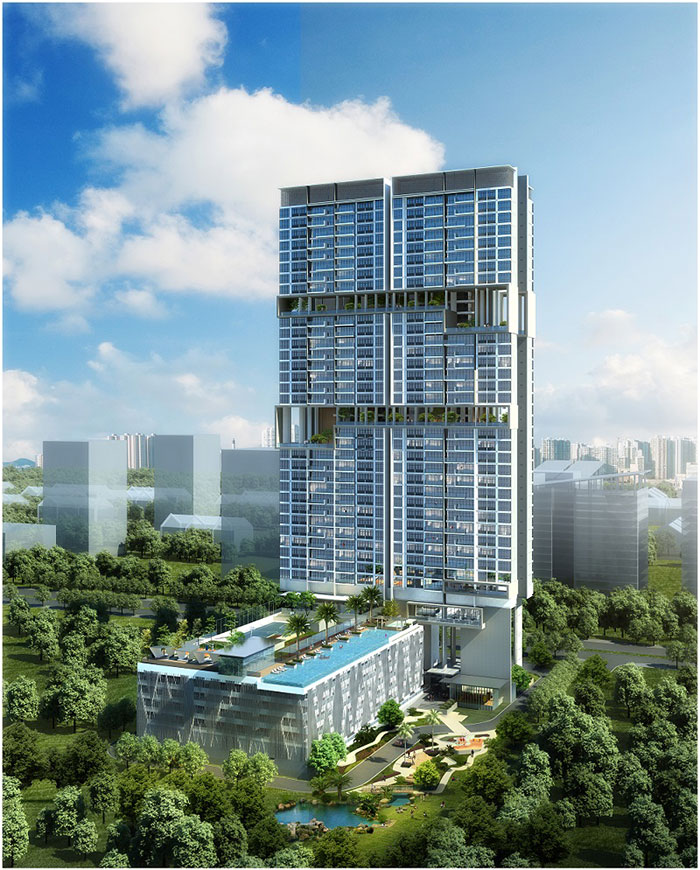 Pantai Sentral Park's first commercial development to be launched by end-2016
KUALA LUMPUR (May 17): IJM Land Bhd will be unveiling its first commercial development in Pantai Sentral Park in Bukit Kerinchi, Kuala Lumpur, which carries a gross development value (GDV) of about RM500 million by the end of this year, said IJM Land Bhd central region senior general manager Hoo Kim See.
"It will comprise a 30-storey office, IJM Tower, and a 36-storey serviced apartment. We are still working on the design and number of units," he told TheEdgeProperty.com during an interview.
He noted that the office tower which is situated at parcel 13 in Pantai Sentral Park will also be IJM's future corporate office.
"Besides offices, the 30-storey IJM Tower will also comprise retail components which will be owned by the group. The planned retail and F&B outlets will cater for the needs of the working population as well as the residents in the future," he added.
Hoo noted that unlike the residential components launched in the last two years, the upcoming serviced apartment will cater for younger people in the workforce or young couples who want to stay in a smaller unit in a commercial zone.
He said the built-up sizes of the 1-bedroom serviced apartments range from 600 sq ft to 1,000 sq ft and is expected to be completed in 2019.
However, he declined to disclose the estimated selling price for them.
Other than the upcoming commercial development, IJM Land is now planning for affordable homes in Pantai Sentral Park which are expected to be unveiled next year.
"Initially, we planned to launch 432 units of affordable homes, but now we have increased the number to 700 or 800 units. We are now working on the design and price," he said.
He said the developer plans to allocate about five to eight acres of land for the affordable homes which will have a built-up of 850 sq ft and consist of three bedrooms and two bathrooms.
IJM Land, the property development arm of IJM Corp Bhd, is jointly developing the 58-acre Pantai Sentral Park which has a GDV of RM2.5 billion with landowner Amona Development Sdn Bhd.
The leasehold development is divided into 13 phases, out of which seven will be residential and six commercial.
IJM Land launched the first two residential phases – Inwood Residences and Secoya Residences – in 2014 and 2015, respectively, and they are slated to be completed by 2018.
Currently, the 38-storey Inwood Residences has achieved a take-up rate of 80% and construction has reached level six. There are 211 units of condos, with sizes ranging from 1,125 sq ft to 1,965 sq ft.
Meanwhile, half of the 243 units at Secoya Residences have been taken up. The units in the 41-storey development range between 1,050 sq ft and 1,670 sq ft.
On the capital appreciation, Hoo said the average selling price of the residential development has increased at a steady pace thanks to its strategic location, amenities, environment and accessibility to Kuala Lumpur city as well as Petaling Jaya and other areas.
"For instance, Inwood Residences' selling price which averaged RM680 psf during the launching period is now selling for RM750 to RM780 psf. Secoya Residences which was launched one year later after Inwood Residences is selling at RM780 to RM800 psf," he said.
Source: http://www.theedgeproperty.com.my/content/pantai-sentral-park%E2%80%99s-first-commercial-development-be-launched-end-2016